The Top 5 Ways Custom Packaging Increases Brand Loyalty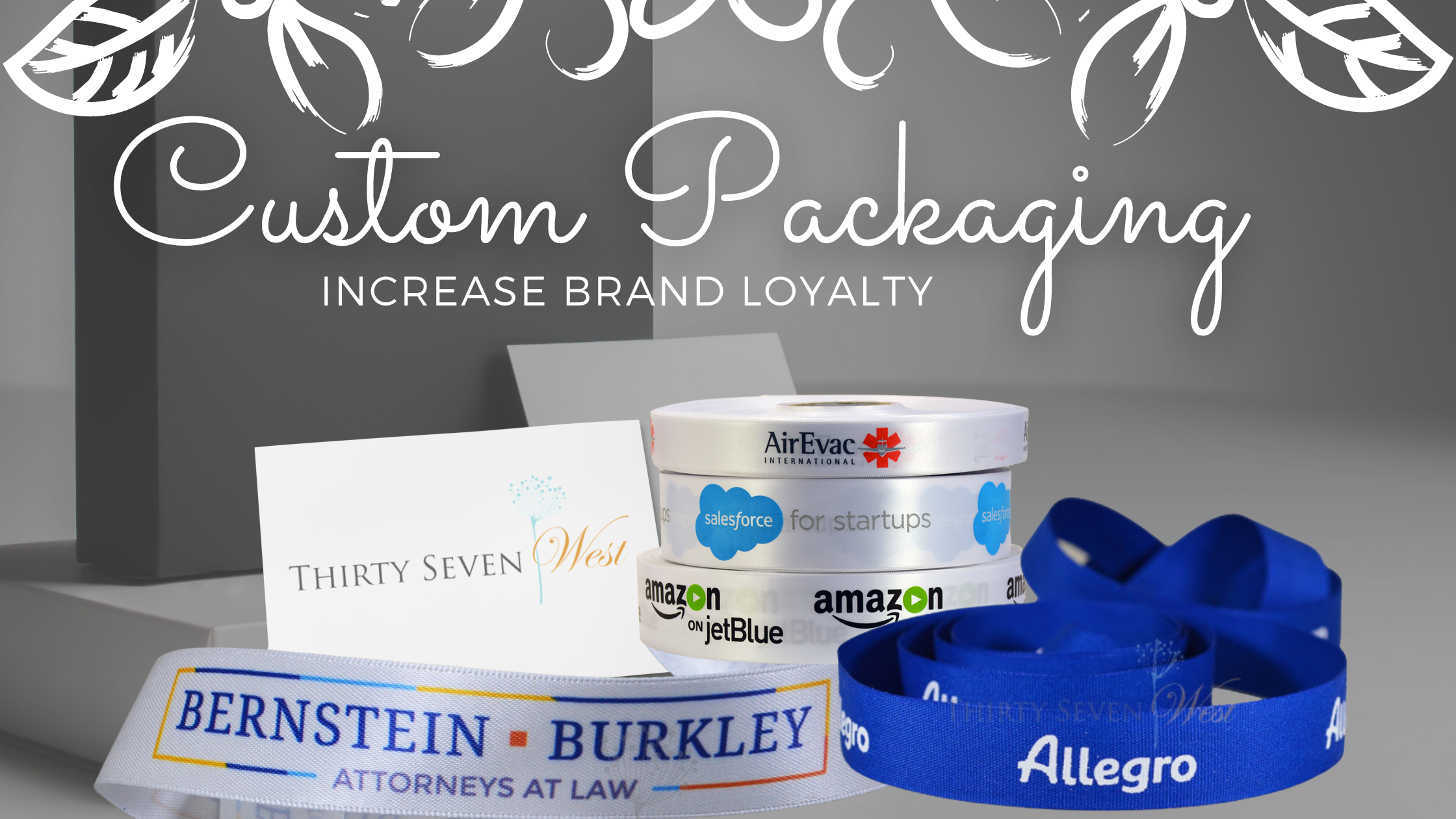 Of the many ways, a business can establish brand recognition, one of the most unique and effective approaches you can take is branded ribbon and custom packaging. Achieve your
brand by using custom ribbon in various styles and textures. We are the ribbon experts. Use our vast resources, expertise, and knowledge to match your company's brand, creating your unique desired experience.
With custom ribbon on your packaging, you have a unique opportunity to use a different approach, establishing brand recognition that is not only powerful but fun and elegant.

Here are some other ways that using custom packaging and ribbons can help establish your brand and how it can benefit your business.
Establishes Relationships - Offering gift baskets with branded, customer packaging is a great way to make a statement of appreciation. More importantly, it's a great way to leave a lasting impression on customers. With this level of hospitality and professionalism, you can ensure that your brand will be the one that they'll remember. When they remember you, they remember the gesture, and they remember the relationship, thus establishing a long-lasting level of loyalty.


Establishes Confidence - With the right packaging and custom ribbons, you can ensure that your customers will be confident that you pay attention to the fine details. Inadvertently what it also does is protect the product itself. Custom packaging helps to ensure that your customers will have confidence in your product's quality and ability to deliver it.


Establishes Personality in Your Product - As a business owner, you want to establish that you are one-of-a-kind. You want to stand out from the crowd. Using the right custom packaging sets your brand to have a memorable feel which helps set you above your competition. Showcasing yourself in a different light gives your product a personality and offers the opportunity to have customers connect to your brand on a personal level. This again is just another example of how you can earn your customer's loyalty.


Establishes Who and What You Are - It's important to know how to make it clear what your product is, without saying so. Smart branding and packaging allow you to do just that. Every type of consumer will be able to easily understand what your product is and with custom packaging, you'll be able to make an impact on your customer.


Establishes Future sales - When it comes to commercial packaging, it's important to remember that you're selling your product or service more subtly and your main focus should be on getting the next sale. With custom packaging, you'll be able to accomplish just that.


To get started finding the best possible custom luxury ribbon for your business and products, fill out our form. Our customer service and expertise are here to help you achieve the exact look and feel you are looking for.